The Board of Directors of the Cal Alumni Club of Washington DC is pleased to invite you to our 2016 Annual Reception.  Our premier annual club event will once again be held at thehistoric Cosmos Club in Washington DC. We will be honoring our 2016 Distinguished Alumnus, Maureen Orth. Please RSVP through our Eventbrite page to purchase tickets.
Maureen is an award winning journalist, a Special Correspondent for Vanity Fair Magazine, and the founder of the Marina Orth Foundation which promotes advanced learning in technology, English and leadership for over 3,200 students in Colombia.
Orth received a BA in Political Science at UC Berkeley, and a Masters in Journalism and documentary film at UCLA. Maureen Orth lives in Washington, D.C. Her late husband was Tim Russert, the Washington bureau chief of NBC News and moderator of Meet the Press. Their son, Luke Russert, is a correspondent for NBC News. Their pug is named Chamberlain.
The Annual Reception is the premier annual event of the Cal Alumni Club of Washington DC. This important event helps raise much needed funding to support our expansive club operations and to support student scholarships at UC Berkeley. Through our previous five Receptions, the DC Cal community has raised over $20,000 for CAA Leadership Awards and Cal in the Capital. 
Come enjoy a wide variety of heavy appetizers, an open bar, as well as the ambiance of one of the most exclusive private clubs in Washington DC. Special thanks goes out to George Arnstein, former DC Cal Club President and current Cosmos Club member, for sponsoring our event again this year! 
The Annual Reception represents our opportunity to recognize notable Cal alumni in the National Capital region. Our previous Distinguished Alumni honorees are:
2008 - Marc Pachter, former Director of the National Portrait Gallery;
2009 - The Honorable Norman Y. Mineta, former Secretary of Commerce and Transportation; 
2010 - Lorenzo Alexander, Pro Bowl linebacker for the Washington Redskins and founder of the ACES Foundation;
2012 - Beth Brinkmann, Deputy Assistant Attorney General, Department of Justice - Civil Division; and
2013 - Carol Greider, Nobel Laureate, Molecular Biologist & Distinguished Professor, Johns Hopkins University
2015 - The Very Rev Gary Hall, Dean of the Washington National Cathedral
Note:  Ifyou would rather pay by mail, you can mail a check to: 
            Cal Alumni Club of Washington DC
            PO Box 66561
            Washington DC 20035
            Remember, we need to receive your check prior to the event, so mail early!
We hope you will be able to join us on June 23rd to meet other distinguished alumni, enjoy a great meal in an amazing and very special location and help support the University that has given us all so much.
For additional details, or if you have any questions, please visit https://dccalalumni.nationbuilder.com/ or email us at dccalalumni@yahoo.com.
We hope to see you on June 23rd. 
Thank you and GO BEARS!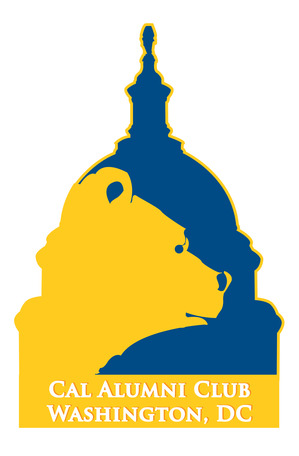 Maureen Orth Biography
Orth began her journalism career as one of the first woman writer at Newsweek in 1972, where she was the pop music writer, the entertainment and lifestyle editor and wrote seven cover stories on such music icons as Bob Dylan, Stevie Wonder and Bruce Springsteen. In the last two decades she has traveled the world for Vanity Fair, reporting on a wide range of both heroes and rogues. Among the heads of state she has interviewed are Angela Merkel, Vladimir Putin, Margaret Thatcher, Argentine President Carlos Menem, Irish President Mary Robinson and the First Lady of France, Carla Bruni. Over a twelve year period (1994-2006) she made headlines writing five investigative pieces on Michael Jackson. Her Vanity Fair piece, in 2012, on Tom Cruise and Scientology was a best seller and went viral on the Internet. She received a 2011 Front Page Award for her article on the fight over designer Oleg Cassini's will and a national magazine award nomination for her chronicle of the zigzagging career of Arianna Huffington.
Her investigative story highlighting the role of Afghanistan's illegal opium trade in funding terrorism written shortly after 9/11, has been lauded by the Office of Drug Control Policy. In 2008, she interviewed five hostages of FARC guerrillas who were held in the Colombian jungle and rescued by the Colombian military. Orth has been a contributing editor at Vogue, a network correspondent for NBC News, a senior editor for New York and New West magazines and a columnist for New York Woman. She has also contributed to The New York Times, The Washington Post and The Los Angeles Times. She has published two books, the best selling "Vulgar Favors" about the murder of Gianni Versace, and "The Importance of Being Famous, Behind the Scenes of the Celebrity Industrial Complex."
After first helping build her namesake public school "Escuela Marina Orth" as a Peace Corps volunteer, she founded two non-profit foundations: the Marina Orth Foundation, a 501c3, in the United States and the Fundacion Marina Orth in Colombia. Today the Foundation serves five schools, and each primary school student has his or her own laptop through the One Laptop Per Child program. The schools place an emphasis on technology, with intensive programs in English language and leadership. They have been lauded internationally for their sustainable model, as examples of public-private partnership, and as proof of how far poor communities can advance with targeted assistance. Students and teachers of the Escuela are using their skills to give back to their communities, and assisting other schools in establishing similar programs.
Orth, who is fluent in Spanish, travels frequently to Colombia and is planning to duplicate her model in other regions of Colombia. Orth has also pioneered programs for former Peace Corps volunteers to serve once again in Colombia for short periods of time and in 2009 received an award for her work with the Latino community from the Spanish Catholic Center in Washington DC. In 2015, Orth received the McCall-Pierpaoli Humanitarian Award from Refugees International, in recognition of her inspiring and sustained commitment to the education and success of the youth of Colombia.
In other community work, Orth helped begin an intergenerational residence for homeless mothers in New York City and has served on the Executive Committee of the College of Arts and Sciences, University of California, Berkeley, 2000-2006, and is currently a Trustee of the University of California, Berkeley Foundation. In 2006, she received the Alumnae Achievement Award of the Kappa Kappa Gamma Fraternity. She also serves on the board of Internews and is the producer of http://www.peacecorpspostcards.com/, an interactive website created for the 50th anniversary of the Peace Corps, that highlights Peace Corps volunteers in action today and former volunteers for whom the Peace Corps has profoundly influenced their lives.
WHEN
June 23, 2016 at 7:30pm - 10pm